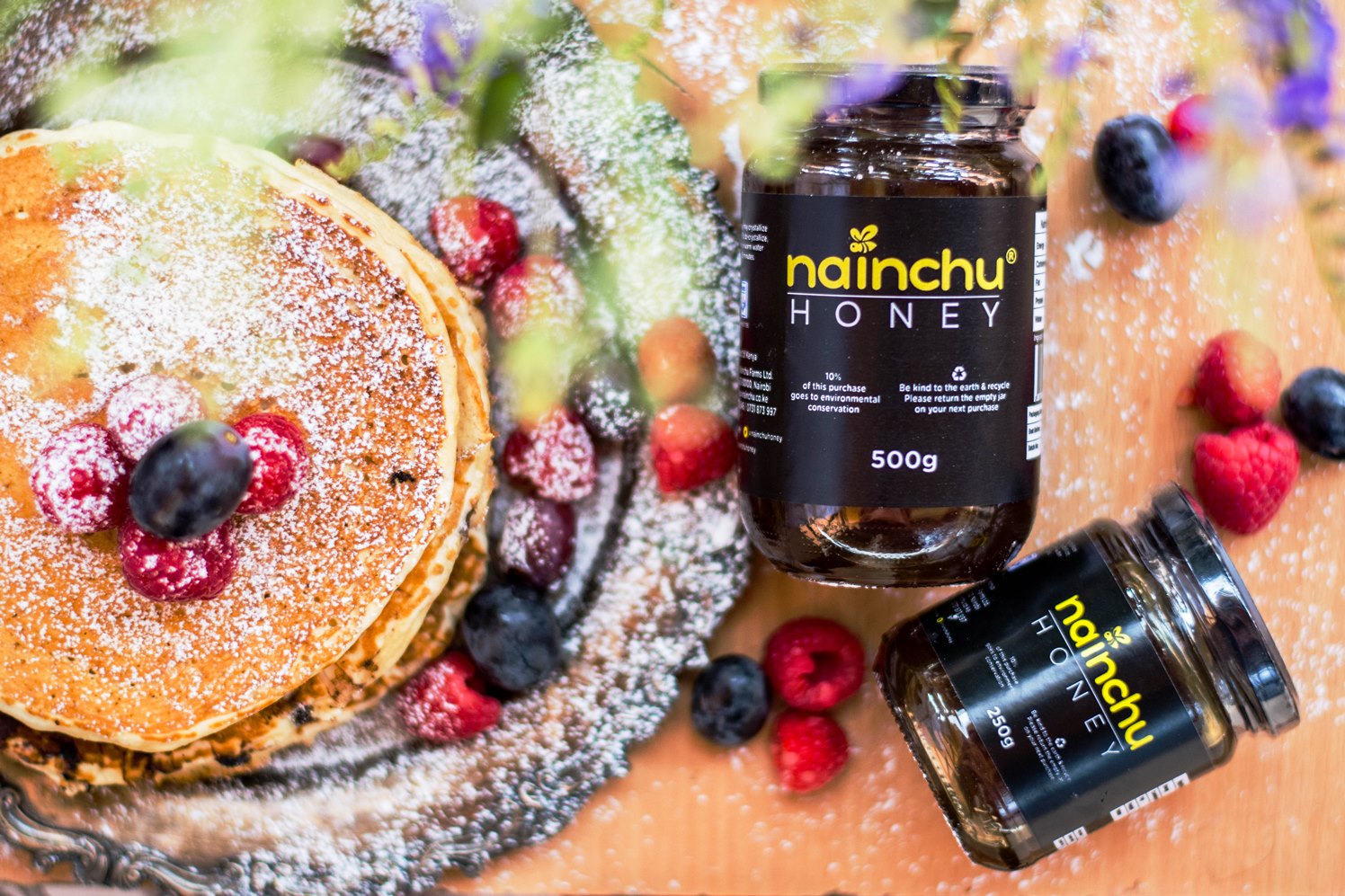 Nainchu Farms is a Kenyan owned wellness company founded in 2017. We package honey sourced from the foothills of the Mount Kenya forest in Meru County. Our flagship brand is Nainchu Honey.  The uniqueness of the local mountain honey is that the bees forage from a mixture of wild plants in an ecologically clean area, with a specific microclimate. Nainchu honey is multi-floral and packed with antioxidants that are a natural remedy for day-to-day health challenges.
Nainchu engages in environmental conservation with the local community in an effort to save the now endangered Bee. We also engage farmers in out grower programs around the country, offering fair prices thereby improving the livelihoods of many families. Nainchu ethically sources the honey, applies Fairtrade and local labor laws.
Nainchu honey is available in various sizes countrywide and has a clientele that includes domestic, corporate and HORECA.
OUR VISION STATEMENT 
"Investing in our communities' health and wealth for a better tomorrow…"
OUR MISSION 
To manufacture world class Bee products that are practical and consistent in quality, reliability, and convenience.