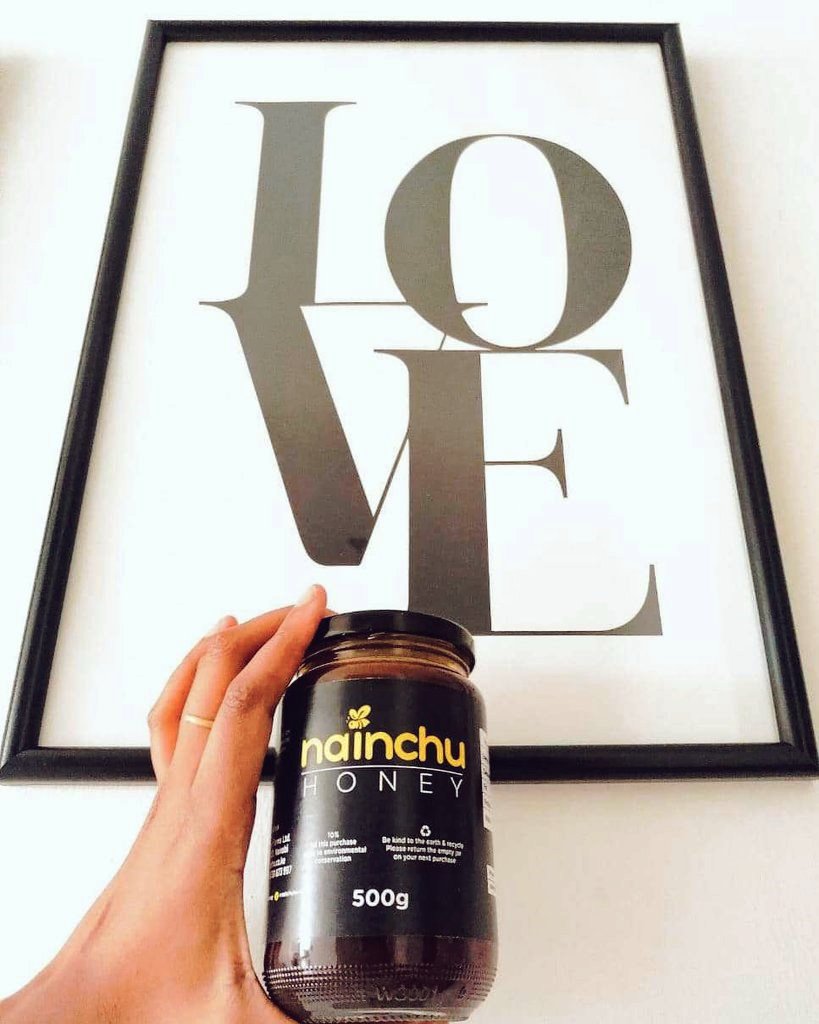 Nainchu Farms brings you the Best Honey in Kenya. Nainchu Honey. Pure Honey made by Bees and packed by us. With Love.
This labor of love is a commitment by the worker bees at Nainchu Farms, to source and package the Best Honey in Kenya and beyond. Our bees traverse the vast Meru County in search of nectar and pollen. From the beautiful flora and fauna found in the rich Mount Kenya ecosystem, to the hives set up all around the county, to our jars  and finally to your home.
Bees are Mother Nature's best gift to mankind. The Honey Bee has provided us with a precious product in Honey. Bees collect nectar, which goes through a process of regurgitation and digestion in the bee stomach, It is then stored in well-built honey combs, covered to regulate temperature because moisture content is key in quality of honey.
Bees actually collect nectar to consume as an energy source to support their daily foraging activities (Bees can visit up to 5000 flowers in a day).  They also convert this to honey as a food source for the colony especially the Queen bee and the young ones. Luckily for us, bees produce more honey than the colony needs and that is what ends up in your home as Nainchu Honey! Sustainable Bee keeping, which we practice at Nainchu Honey dictates that we harvest only what is excess production from the bees.
From the worker bees in the hive to the worker bees at Nainchu Farms – Truly a labor of love. A sweet labor of love!
Nainchu Honey. Best Honey in Nairobi. Best Honey in Kenya. Pure honey in Nairobi. Pure Honey in Kenya.